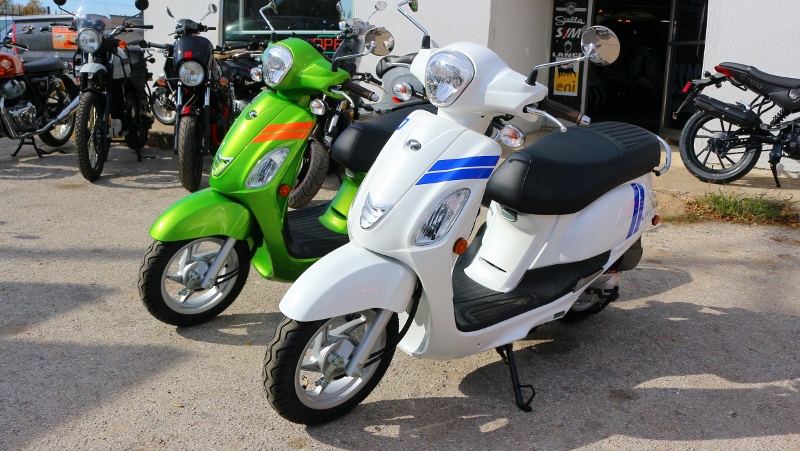 The moped category is back in Texas! After an absence of a few years, it's once again legal to drive a moped without a motorcycle license or taking a motorcycle safety course. And of course we have scooters that qualify. Here are the equipment requirements (other things you need to know are listed below):
Engine under 50cc (or electric-powered)
Less than 5 bhp if gas powered
Not capable of more than 30 mph
Automatic transmission
For example, the Kymco Like m50 fits all of those requirements. These great-looking, economical little scooters will get you around town in style. They've got room for two, and you can set them up to carry groceries if you'd like. Or perhaps just a run to the coffee house to visit with your friends. Or just use your imagination…where do you want to go today?
At $1,999 they're a great deal (plus freight/prep/TT&L). We can set you up with all the accessories you need, including a required helmet. Come in today and check them out.
Finally, here's a list of other requirements you should know about riding mopeds in Texas:
Class C (regular) Driver License
Helmet required
Passenger allowed
Annual Safety Inspection
Title, Registration and Insurance required
Enjoy the ride!