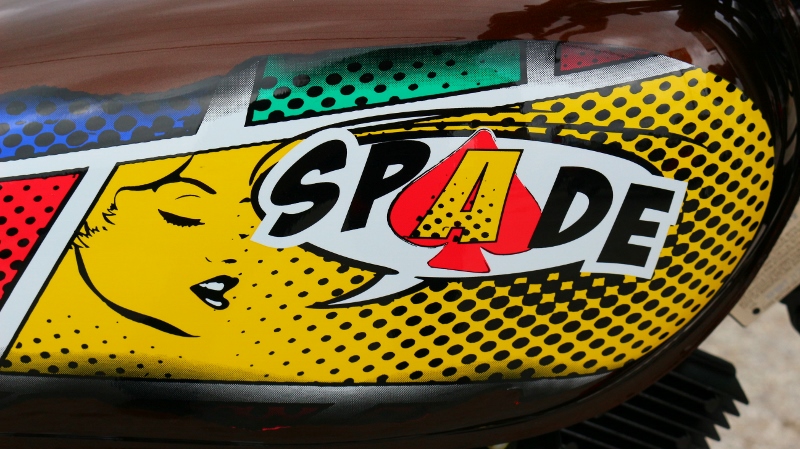 Small motorcycles in the 125-to-150cc class are all the rage right now. And for good reason. They're small, nimble, fuel efficient…and most of all, FUN! The celebrate this trend for 2020, Kymco has released Limited Edition versions of each bike in this class. Let's take a look…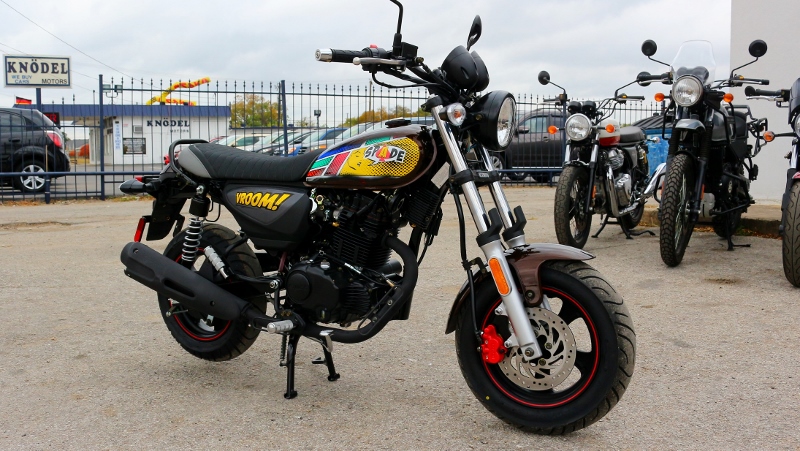 First up, it's the Kymco Spade 150. With its 150cc fuel-injected engine, 5-speed transmission and disc/drum brake setup, it's a class-leading motorcycle offered at a value price. A low 28″ seat height makes it possible for riders of all sizes to hop aboard and have some serious fun!
The Limited Edition Spade features eye-catching graphics reminiscent of 1960's Pop Art. In addition 12″ black wheels with red stripes, along with the red brake caliper make it a really visually appealing package. Be sure to check out the photo gallery at the bottom of this page.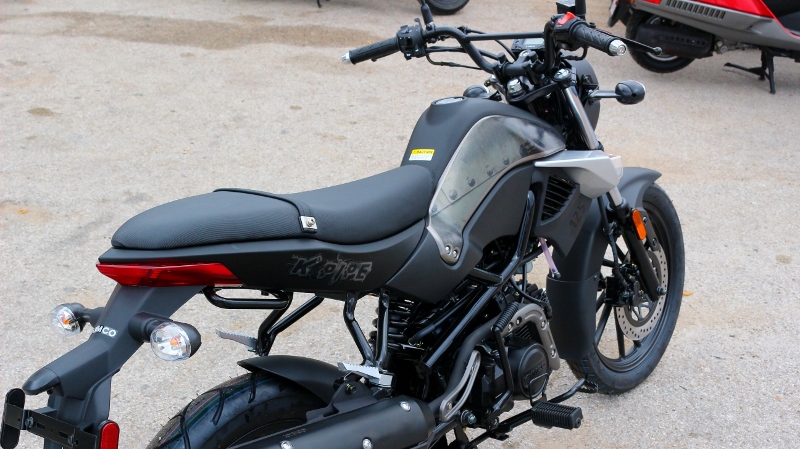 Next up for your consideration is the 2020 Kymco K-Pipe 125 — definitely the value leader in this class. You can learn more about the K-Pipe by clicking on the review here. It's a fun bike that easy to ride — perfect for blasting around town in style.
Add in the black-and-gray color motif along with graphics evoking contemporary video games, and this bike is a real head-turner! Check out the photo gallery below.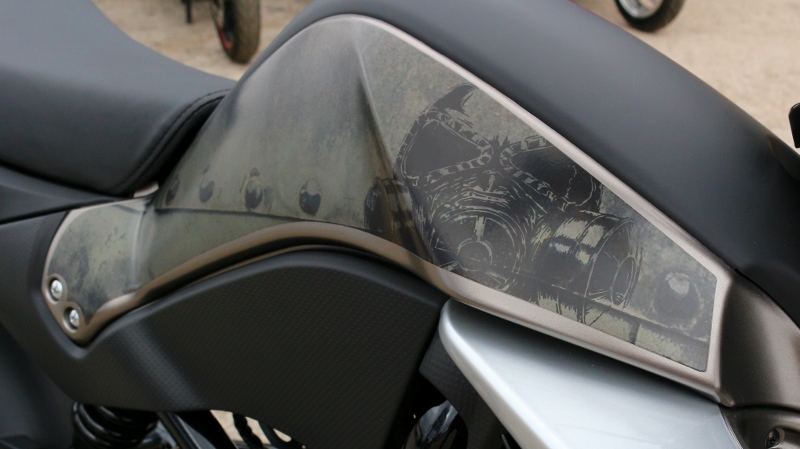 The 2020 Spade Limited Edition has an MSRP of $3,899, and the K-Pipe Limited Edition is listed at $2,799 (plus freight, setup and TT&L). Regular versions are available for less. We'll be featuring those as they arrive in our shop as well.
You can buy these motorcycles with confidence. The Motorcycle Shop has been an authorized Kymco dealer for many years, and intend to be for many more! Add in the 2-year manufacturer's warranty, and you've got the peace of mind you deserve. And of course, we service what we sell.